William Weston Gallery , Stand n° AM531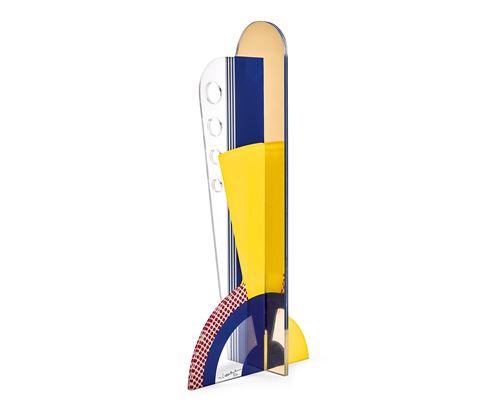 TOM WESSELMANN Bedroom Face with Lichtenstein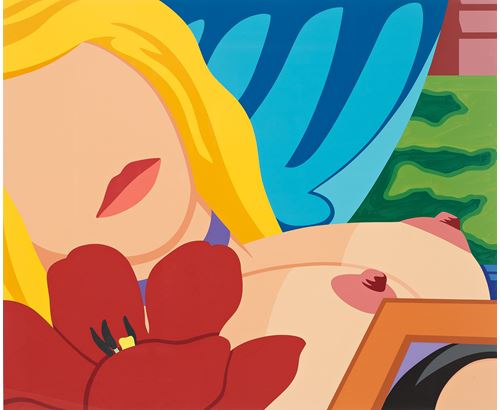 TOM WESSELMANN Bedroom Blonde
Original screenprint in colours. Signed in pencil. Numbered from the edition of 75. (There were also a total of 29 H.C. and A.P. proofs). Printed by Steve-Maiorano-Screened Images, New York (with the blindstamp. Edition issued by the artist and Harry Jancovici, 1997. Provenance: Private Collection, Monaco. Note: A total of 41 colour inks were used to print this image. Note: It was Wesselmann's theme of 'Great American Nudes', which he began in 1961, which first brought his art to a wide American public. He had also started at the same period to work on a large scale and to incorporate into his imagery the style and themes of the big advertising hoardings lining American roads. The simplified forms, bright colours and deliberate 'patterning' of the shapes gave his work an instant appeal. Through his friendship with artists like Alex Katz, and contact with art dealers and gallery owners such as Castelli, he came into contact with the other artists who had also been influenced by popular imagery and form in advertising, such as Lichtenstein, Rosenquist and Warhol. It was also at this period that the phrase 'Pop Art' was starting to be used by the critics and the public. Wesselmann never thought of himself at that time as a part of the 'Pop' movement but there was certainly an allied, if independent, inspiration.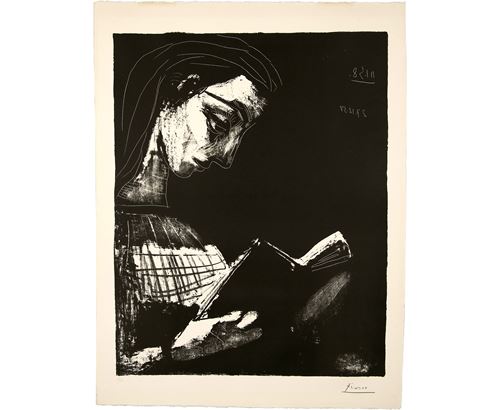 Pablo Picasso Jacqueline Lisant. Jacqueline Reading.
Other Represented Artists
About
The longest established gallery in Britain specialising in Modern and Contemporary Master Prints.

Specialising in European and British Prints, the gallery was founded in 1968 by William Weston and is owned and personally directed by him. William Weston's approach to art dealing reflects his academic background in art history at Cambridge University as well as his long experience as a dealer.

During almost five decades the gallery has built a worldwide reputation for its expertise and the exceptional quality of works exhibited and offered for private sale. Private collectors, corporate clients and more than fifty museums and public galleries across the world have acquired works from the gallery.