Bogena Galerie , Stand n° AM303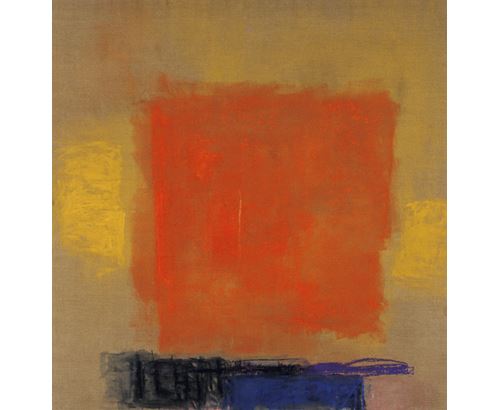 MONIQUE FRYDMAN "SENANTES 12"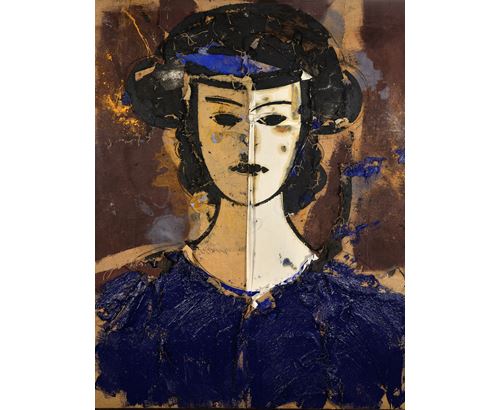 MANOLO VALDES LILLIE IX
2006 MIXED MEDIA ON CANVAS 190,5 x 141 cm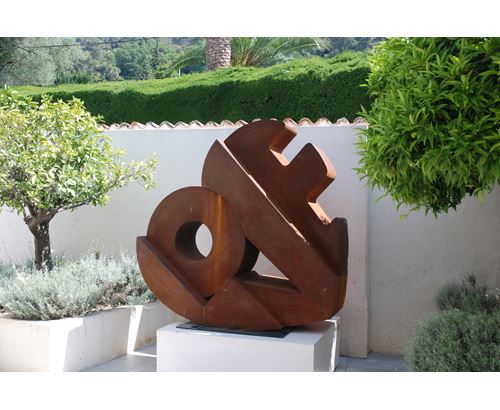 STEPHANE CIPRE LOVE
170 x 180 x 80 cm 2019 CORTEN STEEL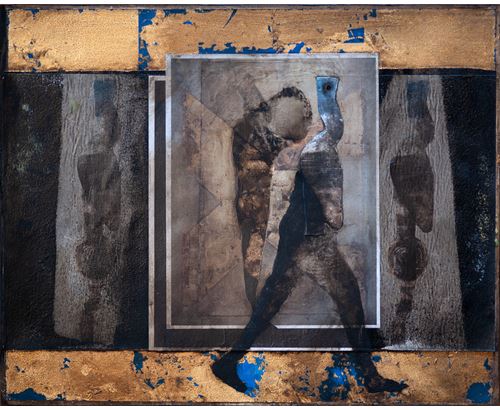 JEFF BERTONCINO "Walking on the golden side"
2019 48 x 50 cm Oil on paper mounted on wooden panel and resined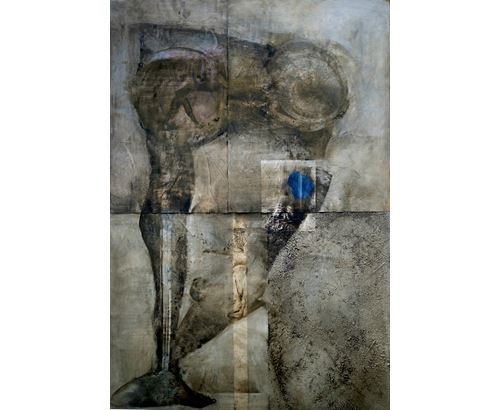 JEFF BERTONCINO Walking in the blue
Oil on paper mounted on wooden panel, 2019, 150 x 100 cm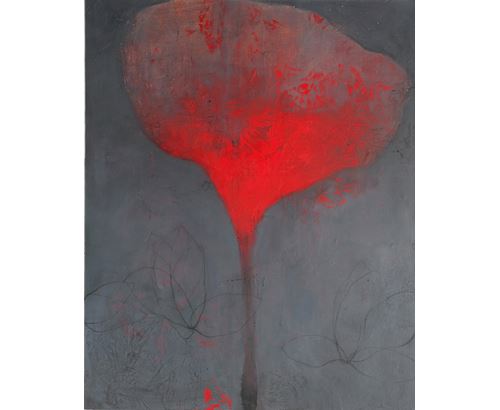 NATHALIE DESHAIRS ARBRE ROUGE
OIL ON CANVAS 100 x 81 2019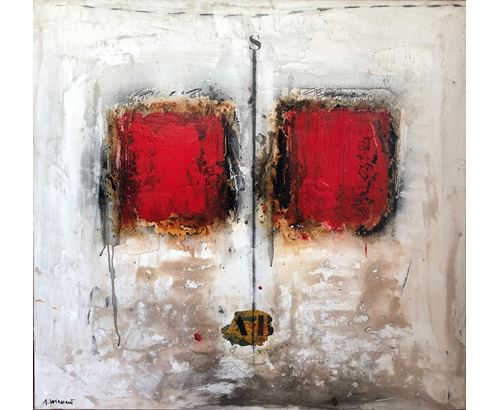 JAMES COIGNARD DEUX ROUGES
100 X 100 CM MIXED TECHNIC ON CANVAS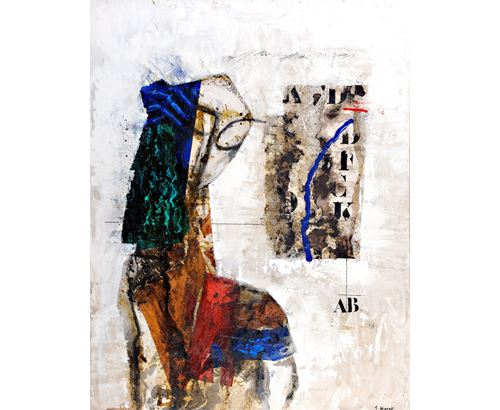 JAMES COIGNARD La Gitane
Mixed media on canvas, 2005, 146 x 114 cm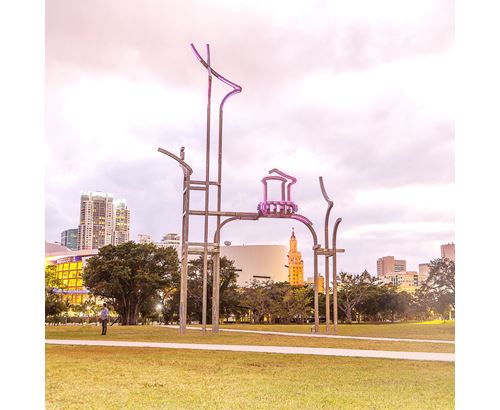 JUAN GARAIZABAL Havana's Balcony
69 Feet High x 20 Feet x 47 Feet LOCATION : Miami / Urban Memories Foundation CIFO Art Foundation is promoting in Havana the installation of my public sculpture Miami's Balcony, that recreates the lines of a Miami Art Deco Building (The Webster Hotel). The sculpture is made in white concrete and Stainless steel tube, and the plan is to place it at el Malecón de la Havana facing Miami at the end of 2017 so it is ready for the "Bienal de la Habana 2018". It will be the symmetrical work to the Havana's Balcony that is being now placed at the Miami Museum Park facing Havana. This is a 1/3 size sculpture, a first model, that has been placed at the Playa Jibacoa.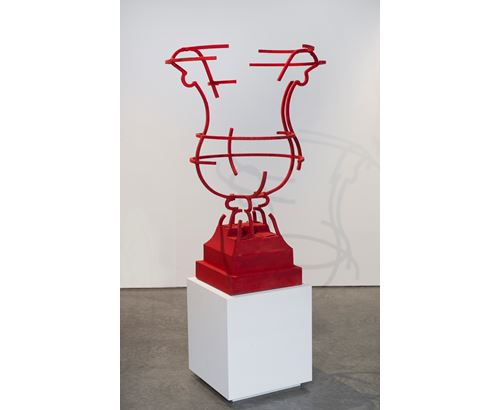 JUAN GARAIZABAL Vase Tuileries VI Velvet
Steel, wood and velvet, Unique piece, 2014, 140 x 98 x 98 cm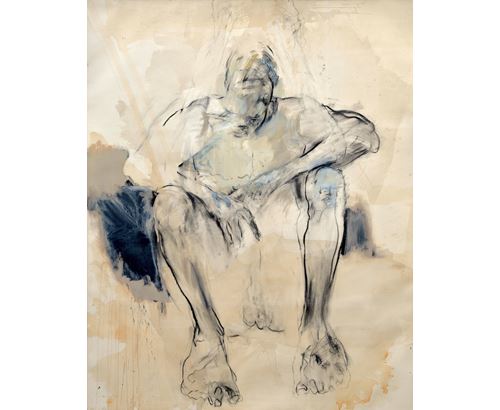 Franta Le réveil
Oil on paper mounted on canvas, 2016, 150 x 120 cm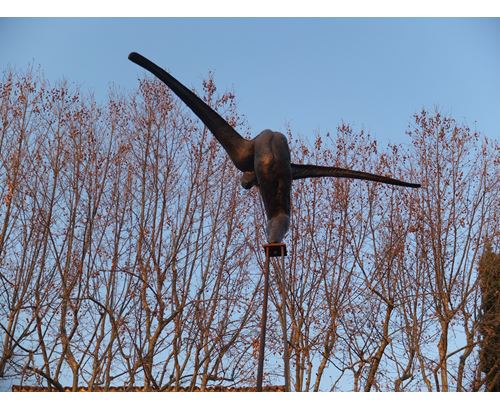 Jean-Marie Fondacaro "L'Envol"
Bronze, 160 x 300 x 90 cm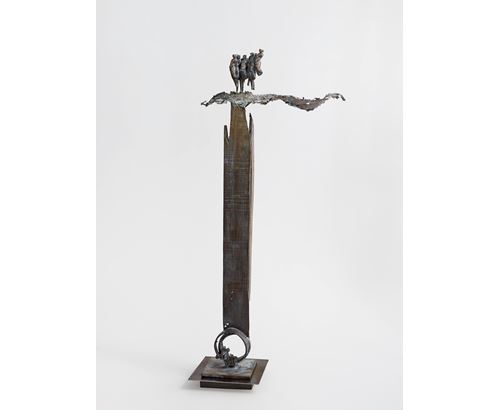 Jean-Marie Fondacaro Au-delà des nuages X
About
Bogéna Gidrol, a qualified architect and art enthusiast, presents artists that are searching for the essential while constantly evolving.
She began working actively in the art world in 1995 in the USA, where she organized events and exhibitions in collaboration with galleries, in her role of exhibition curator.
Her stay in Singapore with her family from 1992 to 1994, first enlightening encounter with Asia, revealed a comon sensibility.
From this encounter, the desire to create a link between art in Europe and Asia was born.
While developing her artistic vision in France and Europe by organizing many exhibitions and installations, not only in the gallery but also outside, she also organized various events in Asia.
From 1996 to 2000, in Tokyo, Japan, Bogéna Gidrol coordinated over fifteen exhibitions in different locations and was the the driving force behind numerous partnerships with Japanese galleries and museums.
In collaboration with the Hasegawa Gallery, she was at the initiative of the acquisition of 'Temoin' [670 cm], a monumental, major work by Franta, for the Nagoya Museum as well as the organisation of two exhibitions of the artist's work with the Hasegawa Gallery in 1997.
In 2000, she organized the Monique Frydman exhibition, «L'empreinte et la couleur» at 'Espace Tag Heuer' in Tokyo. Following this event, Yamanashi University ordered ten of Monique Frydman's paintings and, subsequently, a monumental bronze sculpture by Carl Dahl.
Keen to maintain links with Japan and Asia, she jointly organized the exhibition, «No Man's Land», with Monique Frydman at the French Embassy in 2009, curated by Hélène Kelmachter.
In 2010, at her suggestion, 'L'Absinthe', a major work by Monique Frydman was hung in the embassy atrium for the inauguration of the new French Embassy in Japan, in the presence of Bernard Kouchner, Minister of the Foreign Affairs.
From November 2011 to March 2012, Bogéna Gidrol initiated and organized an outstanding monographic exhibition of Monique Frydman's works at the 21st Century Museum of Contemporary Art, Kanazawa, Japan.
Bogéna Gidrol with her new business partner Christopher Holder set out to expand the gallery in 2013, settling in a venerable old building at the foot of Saint Paul de Vence, a village long familiar to art lovers. The new gallery premises, just a stone's throw from the Maeght Foundation, offer visitors a brand new, radically contemporary light-filled space, where each work is in silent dialogue with its surroundings. The much larger premises mean the gallery is able to play host to other creative forms, such as music and literature, creating a shared space for experiencing the best that art has to offer.
Jeff Bertoncino, Carl Dahl, Franta and Monique Frydman were the first artists represented in the Bogéna Galerie. Then the family grew. New, well-known artists such as James Coignard, Michel Carlin, Sophie Rocco, or young, promising talents like Nathalie Deshairs, Bernard Abril arrived in the gallery. Contemporary masters like Manolo Valdes, Antoni Tapies as well as modern masters such as Marc Chagall, Pablo Picasso, Juan Miro and Henri Matisse are also represented.
The works chosen conduct a dialogue among one another while taking us into their individual worlds. In this way, feeling becomes a journey of initiation, making us face up to our own destinies and bringing to the surface traces of the pain and joy that make up the story of our lives.
After her participation to Artstage Singapore in January 2013, Bogéna Galerie will open her space in Singapore. The gallery will start by a group show, in January 2014, showing a works'selection by Manolo Valdès, Antoni Tapiès, Zao Wou-Ki, Chu Teh Chun, Monique Frydman, Franta, James Coignard...