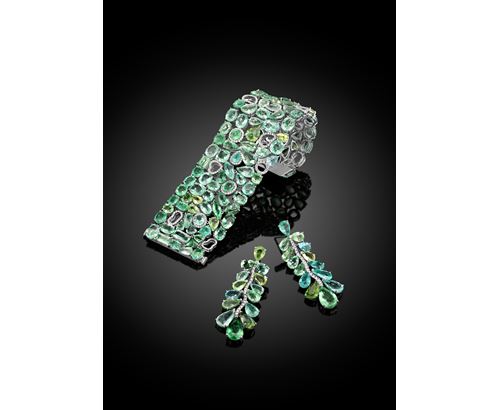 Isaac Levy Art To Wear Paraiba Set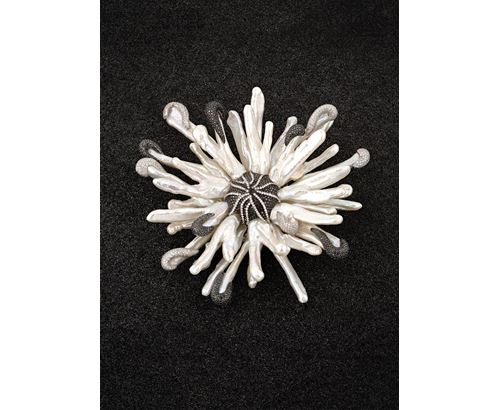 Isaac Levy Pearl Flower Brooch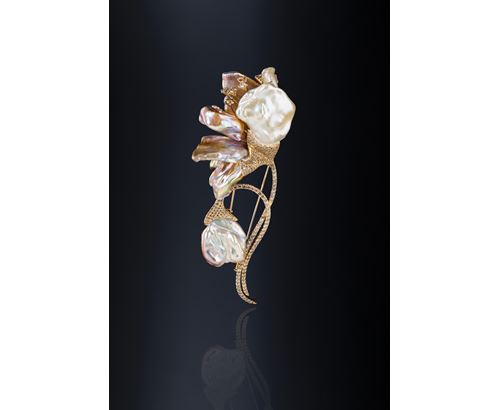 Isaac Levy Bird Of Paradise Flower BroochN/A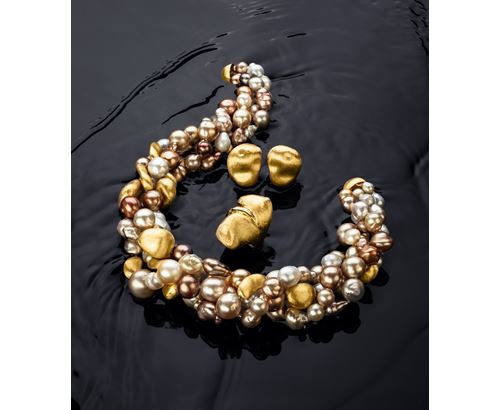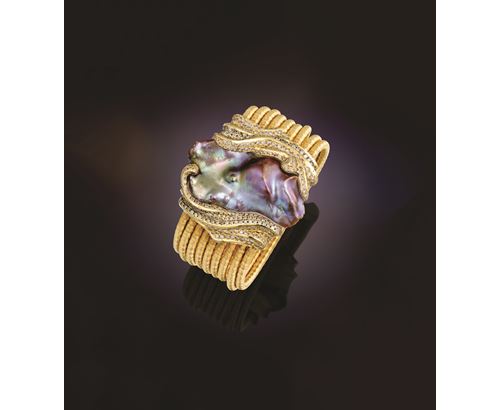 Isaac Levy Art To Wear Bracelet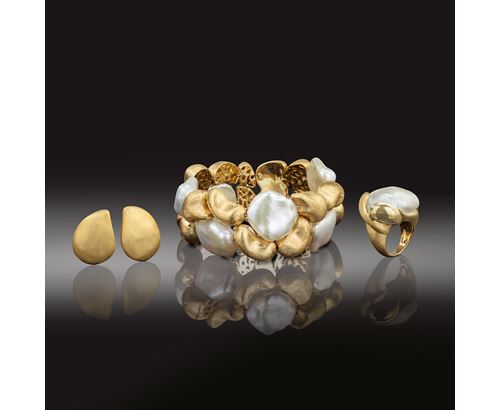 Isaac Levy Satin Sea Treasure
18K yellow gold bracelet combining 16 by 18 mm. natural white Keshi pearls Handmade satin finish 18k yellow gold earrings 18K yellow gold ring set with 24 by27 mm. baroque pearl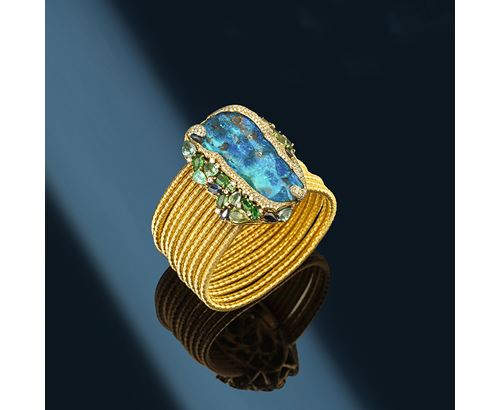 Isaac Levy Opal Wonder Bracelet
18k yellow gold bracelet combining a natural dark blue Opal center stone surrounded by 4.29 ct. natural Paraiba tourmalines, 1.65 ct. natural multi color blue sapphires, 3.22 ct. natural Tzavorites and 3.06 ct. natural white diamonds.
About
One of a Kind Wearable Works of Art
Luxury jewelry brand, Yvel, is renowned internationally for its exquisite award-winning designs featuring the finest pearls, diamonds and precious gems nature has to offer. Founded in 1986 by husband and wife, Isaac and Orna Levy, Yvel is a mirror image of the couple's surname. The company's magnificent creations are sold on five continents to royalty, celebrities, and the world's most discerning jewelry connoisseurs.