Adelson Galleries , Stand n°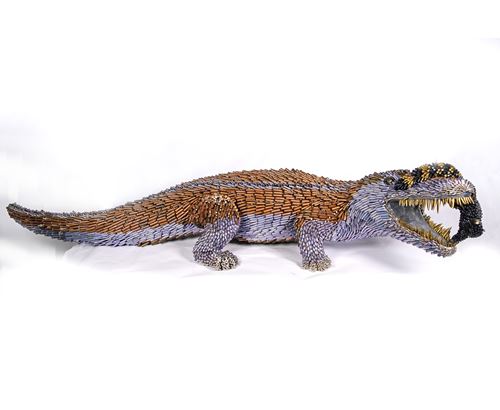 Federico Uribe David and Goliath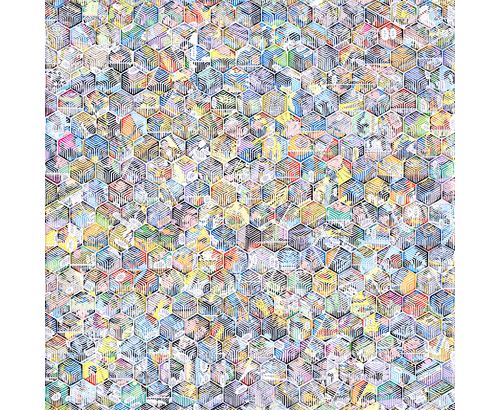 Magdalena Murua Más Rapido que la Vista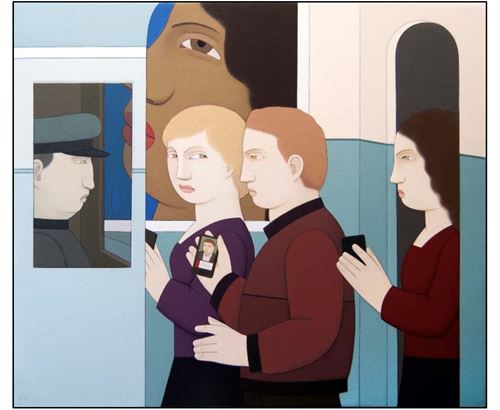 Andrew Stevovich Subway Checkpoint
François Bel Cliché Nikon - Février 22 (Camera)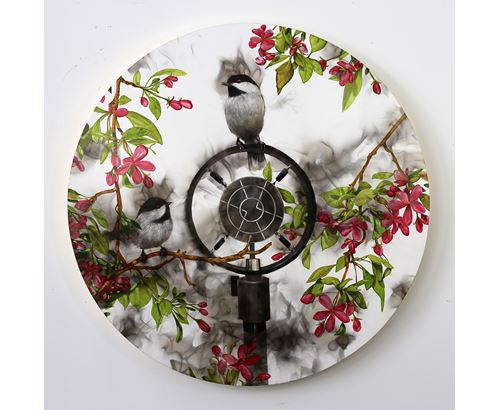 Steven Spazuk Euphony of Love
Exhibiting Artists
Other Represented Artists
About
In 1965, Warren Adelson founded Adelson Galleries in Boston with a focus on 19th and 20th century Fine Art. Seven years later, Warren moved to New York, where he has been ever since – currently located in The Fuller Building in Midtown Manhattan. For over 50 years, the gallery has handled some of the finest American paintings to come to market, placing works in major private collections as well as leading public institutions. The New York gallery is distinguished for its expertise in the fields of American Impressionism, Realism and Modernism.

Warren Adelson is an internationally recognized authority on John Singer Sargent, and he initiated scholarship on the John Singer Sargent Catalogue Raisonné in 1980 in partnership with the artist's great-nephew, Richard L. Ormond. He has lectured extensively on Sargent at institutions including The Metropolitan Museum of Art, New York; the Los Angeles County Museum of Art; the Minneapolis Institute of Art; the Denver Art Museum; the High Museum, Atlanta; and the Corcoran Gallery of Art, Washington, DC, and others. Warren Adelson is also responsible for the Catalogue Raisonné of Mary Cassatt, which is being published online for ease of public access. Throughout his career, Warren has put an emphasis on academia rather than following art market trends. His exhibitions have often been accompanied by publications, and some exhibits in the gallery have included paintings on loan from distinguished public collections such as the Metropolitan Museum of Art, New York; the Museum of Fine Arts, Boston; the Los Angeles County Museum of Art; and the Royal Academy, London. Warren continues to work in the New York gallery with the help of his wife Jan Adelson, son Alan Adelson, and daughter-in-law Georgia Adelson.

In 2012, Adam Adelson opened Adelson Galleries Boston with his sister, Alexa – Warren's other two children in the art business. The siblings grew up in New York, around their parents' esteemed gallery. Boston University brought Adam to Boston, and when he decided to open a gallery after graduation, he enlisted the help of his sister. The gallery quickly developed a reputation as one of the most well-respected venues for exhibiting Contemporary Fine Art in Boston, MA, and placed several artworks in Museums and private collections around the world. After seven successful years in Boston, Adam and Alexa decided to move the gallery to Palm Beach, Florida. Since 2018, the two have taken their experience and the Contemporary artists that they have cultivated to a new city. The gallery is located in the heart of Palm Beach's Worth Avenue, and Adelson Galleries has quickly become a staple in the community.

Today, the entire family works together between New York and Palm Beach. Our program of exhibitions and stable of artists feature some of the finest examples of recent art history. We believe our international selection of living artists will fill in the blanks in our next generation's art history textbooks. Our family believes in pursuing artists with aesthetic, technical, and academic merit. If art is a reflection of culture, we hope to provide a significant and poignant view.