About
DAVID HOCKNEY was born on 9 July 1937 in Bradford, England to a working class family.

David Hockney is an important contributor to the British Pop Art of the 1960s, he is considered one of the most influential artists of the twentieth century. His style is distinctive, varied and at times very colourful, representational and abstract. Many of his works are autobiographical in nature.

In the early 60's he was a prize-winning student at the Royal College of Art. There he met fellow artists who became stars of the British Pop Art Scene. By his mid-20s, Hockney had his first one-man show.

Hockney worked in many fields as a painter, illustrator, printmaker, photographer and designer. He is also known for his exuberant personality, recognizable with his trademark circular specs. Although he rejected the label 'Pop', his work contains references to popular culture and humour. The Californian swimming pool was one of his favourite subjects, indicating his love-affair with Los Angeles.

In the 70's he became more focused on portraiture and printmaking, often of homoerotic themes. He designed sets for stage productions such as Stravinsky's 'The Rake's Progress' and Mozart's 'The Magic Flute'. In the 80's he experimented with complex photomontages. He also published two books on art, 'David Hockney on David Hockney' and 'That's the Way I See It'.

David Hockney has exhibited widely and internationally for many years. His works are found in the world's most important fine art institutions. He maintains residences in both Britain and California.
Exhibition
SELECTED PUBLIC COLLECTIONS
Cleveland Museum of Art, OH
Kemper Museum of Contemporary Art, Kansas City, MO
Los Angeles County Museum of Art, Los Angeles, CA
Museum of Contemporary Art, Los Angeles, Los Angeles, CA
Royal Academy of Arts, London, UK
Smithsonian American Art Museum, Washington, DC
The British Museum, London, UK
Thyssen-Bornemisza Museum, Madrid, Spain
Victoria and Albert Museum Catalogue, London, UK
Art Institute of Chicago, Chicago, IL
Fine Arts Museums of San Francisco, San Francisco, CA
Hirshhorn Museum and Sculpture Garden, Washington, DC
J. Paul Getty Museum, Los Angeles, CA
Museum of Fine Arts, Houston, TX
National Galleries of Scotland, Edinburgh, Scotland
National Gallery of Art, Washington, DC
National Gallery of Australia, Canberra, Australia
Royal Academy of Arts Collection, London, UK
The Royal Collection, London, UK
Also Exhibited by
Also represented by
Work Selection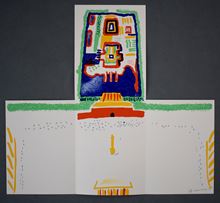 Red Square and the Forbidden City, from: China Diary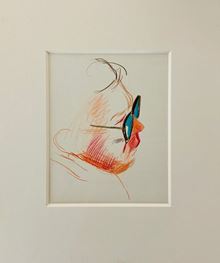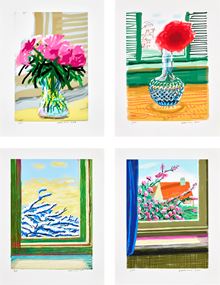 My Window: No. 535 28th June 2009; No. 281 23rd July 2010; No. 610, 23rd December 2010; and No. 778, 17th April 2011