Ranivilu Art Gallery , Stand n°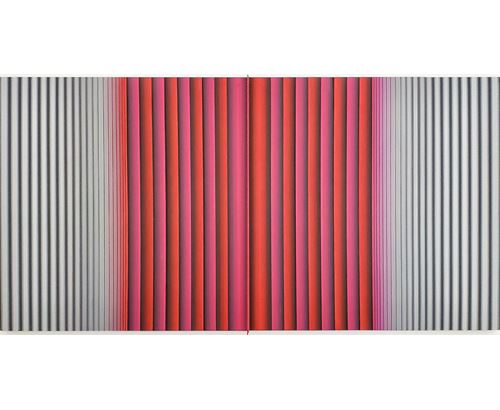 Dario Perez-Flores Phorchromatique 1189
Alberto Jose Sanchez Sanchez Degrade Bicolor
About
Geometric abstraction and Kinetic art
Art Dealers since 2009

Having an extensive background as Art Dealers for more than five years and having lived in Venezuela, USA, Mexico, Argentina, Germany and Singapore we decided to venture into opening our first art gallery in the Wynwood Arts District of Miami in 2014.

Our passion focuses on Geometric abstraction and Kinetic art, a movement that emerged after World War I and flourished following World War II achieving a critical mass of artists in the 1960's who focused on creating an alternative, viewer-center experience. This movement did not only developed in Europe but also exploded in Latin America with contributors such as Carlos Cruz-Diez, Omar Carreno, Carlos Gonzalez-Bogen, Julio Le Parc, Mateo Manaure, Luis Guevara Moreno, Alejandro Otero and Jesus Soto among others.

RANIVILU art gallery features the work of the above-mentioned masters as well as that of established artists such as Flix, Ines Silva, Dario Perez Flores, Alberto Jose Sanchez, Pablo Cuellar and Gregorio Siem

Our gallery strives to offer lovers of geometric abstraction and kinetic art alternatives. We offer unique works of art as well as prototypes, multiples, and editions. We believe that by offering multiple original works & editions we provide excellent value and quality through more accessible pricing, without compromising the integrity of the pieces.

We also believe that an intrinsic part of appreciating art is sharing. We offer an open space that invites people to walk in, browse, and ask and inquire about art, thus moving away from the closed, bourgeois concept present in many art galleries today.

Our intention is to provide a unique option to both seasoned and new collectors here in Miami, a city that has established itself as one of the main art portals not only for the United States but also for Latin America.