About
The artist Salustiano, born in Seville, has been showing his work for many years in museums, art galleries and international art fairs around the world. From his extensive curriculum we could highlight the exhibitions at the Frost Museum in Miami, the YBCA in San Francisco, the Fowler Museum in Los Angeles, the Luma Museum in Chicago, the Nobel Museum in Stockholm or the Cisneros CIFO Foundation in Miami.

International art fairs include Art Cologne, Armory Show in New York, Art Miami, ARCO in Madrid, KIAF in Seoul, Volta in Basel, Miami and New York, Contemporary Istanbul or Art Central in Hong Kong.


Salustiano has several exhibitions committed for the next two years, and is preparing other exhibitions for Basel, Geneva, Miami, New York, Cologne, Dusseldorf, Munich, Berlin, Sun Valley, Seoul and Mexico DF.


Throughout these years, Salustiano has been on the covers of magazines and specialized press. We could highlight the covers of Arte Al Límite in Chile, Art Public in Korea, Monopol in Germany or ABC Cultural in Spain. As well as articles and appearances in magazines like Vogue Spain, Vogue Germany, GQ Japan, Marie Claire Japan, Harper Bazaar Arabia, Harper Bazaar Spain, AD Switzerland, AD Spain, AD Germany, Elle Spain, Elle Decoration Germany and The New York Times among many others.


There have also been countless appearances and interviews on radio and television, such as those that the French state network LCI and the American television network CNN made during his stay in New York City.


Several publishing and record companies have bought the reproduction rights to illustrate book and album covers with his paintings. Recently, Ángel Gabilondo, former Spanish Minister of Education, has used one of his works to illustrate his latest essay.


Thanks to this artistic recognition, several prestigious international charitable institutions have invited Salustiano to collaborate in their projects. These include the Dalai Lama Foundation with the exhibition "The Missing Peace", which toured several continents; the international organization Woman Together, with the exhibition "Otras Meninas", which was sponsored by the World Microcredit Bank of Muhammad Yunus (Nobel Peace Prize), in which the Queen of Spain actively collaborates; the Cisneros Foundation with the exhibition and auction IKF Latin American Art Auction, which is part of its program for health care for children in Latin America; and the Barraquer Foundation, with which he collaborates on a regular basis.


"The Missing Peace, Artist Consider The Dalai Lama", was an international exhibition that featured leading figures such as Marina Abramovic, Bill Viola, Anish Kapoor, Laurie Anderson, Richard Avedon and Chuck Close, and Salustiano's work "Reincarnation" was selected as the official image for its world tour. This work has been highly praised by international personalities of the relevance of the Dalai Lama himself, the actress Sharon Stone or the filmmakers David Lynch and Oliver Stone.


Numerous cultural and political personalities have works by Salustiano in their collections. His suggestive conception of sublime beauty has seduced prestigious collectors. Among them are William Mack, president of the Guggenheim Museum Foundation in New York, Sir Niall Fitzgerald, chairman of the British Museum and president of Reuters, Mr. Guido Westerwelle, former German Foreign Minister, Pérez Simón, Ralph Burnet, the Dalai Lama and Barbra Streisand, to name a few.


Salustiano is aware that his presence in international markets is the only way to achieve a solid and sustainable successful career for his artistic work. In this sense, the artist has traveled a long and lonely road to position his work in the foreign market; that is the key to his success. A path full of difficulties and setbacks that has entailed the analysis of issues as disparate and slow to be resolved as the levels of education and taste of the public, the capitalization of the galleries, the quality of the artists, etc. In the author's own words: "International presence has been the result of a long process, not only aesthetic or artistic, but also economic, cultural and educational".

For all these reasons to follow on how innovation can be, even in the contemporary world, decisive elements to succeed in a time dominated by uncertainty.
Exhibition
2022
SALUSTIANO - L'Amor que Tot Ho Clarifica, N2 Galería

2021
ES TAN FACIL SER AMABLE: SALUSTIANO, Galleria Ca' d'Oro
Salustiano Alma Mater, Kavachnina Contemporary

2020
SALUSTIANO / Coderch & Malavia, GALERIE BENJAMIN ECK

On The Road, Lucía Mendoza

Salustiano | A Dream of Self, Pontone Gallery

Lucía Mendoza at Drawing Room 2020, Lucía Mendoza

2019
ALMA MATER, BHAK

SALUSTIANO / Angela Lergo, GALERIE BENJAMIN ECK

2017
Salustiano, Presente Pluscuamperfecto, Lucía Mendoza
Also Exhibited by
Also represented by
Work Selection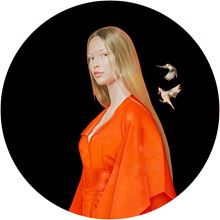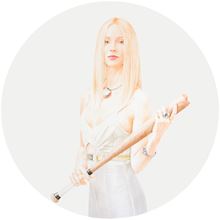 Love is Pop Zahara Bate Beisbol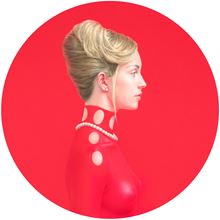 WITHIN I (ZAHARA CON COLLAR DE PERLAS Y PERLA)