About
Keith Haring, the artist was born in Pennsylvania on 4 May 1958. He approached the world of art and drawing at an early age, thanks to the influence of his father, a cartoonist. Soon he showed a great interest in comics and in their characters.

In 1976 the artist enrolled at the Ivy School of Professional Art in Pittsburgh where he began studying graphic design for advertising. But he soon understood that it wasn't the path he wanted to follow and, thus, he abandoned his studies.

He spends a period doing various jobs during which he begins to cultivate his passion for art. After leaving his studies at the Ivy School of Professional Art, he moved to New York to study at the School of Visual Art. Here the artist began to make himself known as Keith Haring Street Artist by making Graffiti on the walls of the New York subway.

In a short time his simple and extremely recognizable style made its way into the common imagination.
Also Exhibited by
Also represented by
Work Selection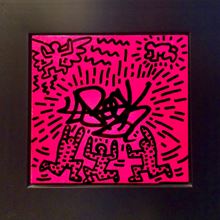 Pop Man with Pop Man Puppets for Hands, 1985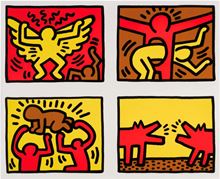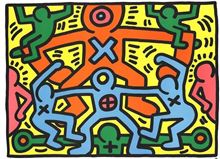 Untitled, 1985 Sérigraphie en couleurs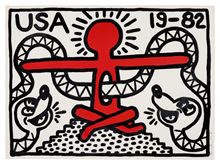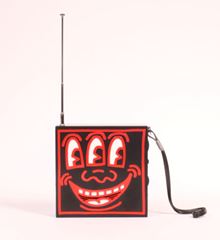 POP SHOP AM-FM RADIO, 1985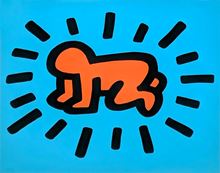 Radiant Baby (From Icons Series), (4/8)