About
Delgado graduated with a Bachelor of Fine Art from Kent State University, Ohio in 1998. As a Political Artist, Delgado creates themed artworks that explored the far-left political leanings of contemporary social and political events, ranging from Police Brutality, Animal Rights, Environmental Rights, Science, Economy, Immigration, Social Reform, and other relevant topics.

From large scale political billboards, hyperrealist narrative drawings, multi-cultural explorations of international belief systems and Conceptual Mathematic and Algebraic Order of Operation equation drawings, Delgado uses a variety of techniques and applications to create works of art that not only educated but create visual avenues for unbiased political debates and community discussions.

Delgado immerses himself into areas of global conflict to meet with other artists and activists to gain a better understanding of the issues that he visually investigates. He has met with the Zapatista Delegation from Chiapas, Mexico in Mexico City D.F. during the infamous civil society uprising of 2000.

His Middle Eastern interests were born from a month's long expedition to Jordan, Syria, Israel, West Bank, Gaza Strip, and other parts of Palestine where he met with a variety of vocal Political Artists who educated him about the social unrest and historical implications of the Middle Eastern Affairs. It is here in the Middle East, Gabriel Diego Delgado was identified, detained, and jailed on suspicion of International Terrorism, ultimately cementing his leftist ideologies, and catapulting his intense scrutiny of the U.S. Government.

Delgado was also a pioneering participant in the early development of the Anarchist Black-Block Movement. In the late 19990's and early 2000's, he marched and demonstrated in the global protests - Washington D.C.; Houston, Texas; and New York City, New York for political rallies against the World Trade Organization, International Monetary Fund, and World Bank.

As an artist and activist, he has marched with Senator Jessie Jackson for African American rights, has been interviewed on KPFT National Public Radio, and was active in a variety of local, regional, and national social and political issues.

Notable museum and gallery exhibitions, include The Institutionist, a group exhibition at the Drawing Center in New York, New York; Dirty Dozen at the Blue Star Contemporary Museum in San Antonio, Curated by Catherine Anspon - featuring a site-specific installation of Middle Eastern Tapestry design inspired wallpaper; Texas Rangers, a Texas based political exhibition at the Museum of Contemporary Art, Washington D.C. featuring 7 largescale political billboards; Dialogues, an exhibition at Blue Star Contemporary Museum showcasing emerging talents of Houston and San Antonio, curated by nationally recognized Freelance Curator of Contemporary Art, Risa Puleo; Terror?, a post-Iraqi war exhibition questioning the hypothetical black-list notion of artists as terrorists at the acclaimed alternative non-profit institution, Intersection for the Arts in San Francisco. Luminaria; Sell Your Fear, a traveling Political Poster exhibition; Secret Wars, a group exhibition at the Art Car Museum showcasing political artists who were creating political art in a post-911 environment and labeled as Un-American prompting a national FBI investigation of all artists exhibited; Texas Drops By, an invitational exhibition at MadisMad Gallery for ARCO 2011 in Madrid, Spain, as well as a 10-year survey exhibition at Flight Gallery titled, "A Decade of Occupation".

In addition to his Bachelor of Fine Art, he currently holds two museum Curatorial titles, three gallery Directorships; he has published art criticisms and art essays in over 25 publications; is a graduate of the International Society of Appraisers (ISA); is an active member of the American Institute of Conservation (AIC); Holds a Certificate from the University of Glasgow in Antiquities Trafficking and Art Crimes, Duke University in Public Art and Pedagogy, and the Universita Bocconi in Art and Heritage Management.
He currently lives and works in the greater Miami, FL area.
Exhibition
ArtHampton2021, Bridgehampton, NY; "The Institutionist", The Drawing Center, New York, NY; "Texas Drops By", MadisMad Gallery, Group Invitational, ARCO Art Fair, Madrid, Spain; "Texas Rangers", (MOCA-DC), Museum of Contemporary Art D.C., Washington, D.C.; "VOZ", Centro de Artes, Selections from the (UTSA) University of Texas at San Antonio Permanent Art Collection, San Antonio, TX; "A Decade of Occupation: 10-year Survey Exhibition", Fl!ght Gallery, San Antonio, TX; "Dirty Dozen", Blue Star Contemporary Art Museum, San Antonio, TX; "Gabriel Diego Delgado", San Antonio Children's Museum, San Antonio, TX; "Secret Wars", Art Car Museum, Houston, TX; "The Boom", Art Car Museum, Houston, TX; "Dialogues", Blue Star Contemporary Arts Museum, San Antonio, TX; "Mania", Art Car Museum, Houston, TX; "Letting Go", NMDK Gallery, San Antonio, TX; "Gabriel Diego Delgado", Radius Center, Courtesy of Joan Grona Gallery, San Antonio, TX; "Gabriel Diego Delgado and Louie Chavez", 2 one-man exhibitions, Lone Star Studios Gallery, San Antonio, TX; "Stencils and Patterns", Redbud Gallery, Houston, TX; "Two Signs of Solidarity", Diverseworks, Houston, TX; "Define the Future", PEVETO Gallery, Houston, TX; "Group Invitational: Fodice Foundation", Colton-Farb Gallery, Houston, TX; "Reveal the Lies, An Artistic Call to Action", The Audley Society Gallery, Houston, TX; "Una Noche de La Gloria", Guadalupe Cultural Center, San Antonio, TX; "Sell Your Fear", South Texas College, Library Art Gallery, McAllen, TX; "Terror?", Intersection for the Arts, San Francisco, CA; "Monster Drawing Rally", Southern Exposure Art Center, San Francisco, CA; "Punch", Artscan Contemporary Art Gallery, Houston, TX; "Going Tabloid", Spaces Art Gallery, Cleveland, OH.
Work Selection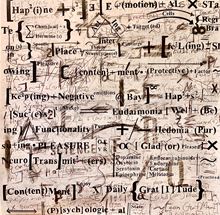 Happy ( From the Emotions Series)